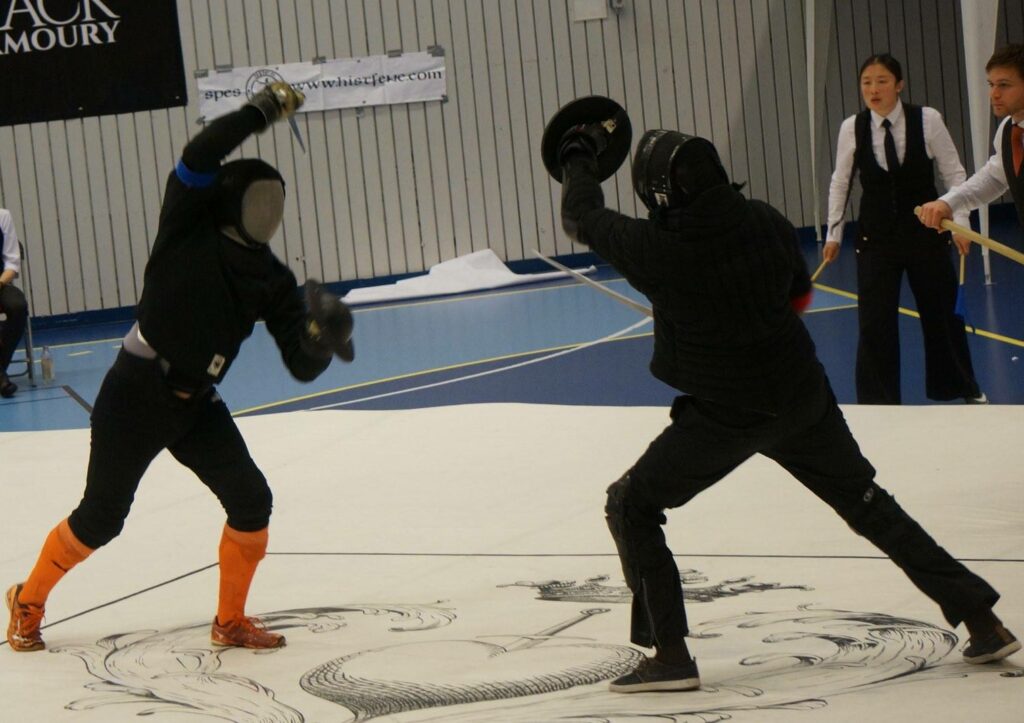 Our Philosophy
We operate under two founding philosophies: Authenticity and Transparency.
We practice Authenticity by being an affiliate of the HEMA Alliance and organizing as a 100% not-for-profit organization. We want members to know that all decisions are for the benefit of the club as a whole and never for personal gain.
We practice Transparency by providing members friction-free access to all club documents (including financials) at all times. Each council meeting is thoroughly documented and members are encouraged to review and comment on the proceedings.
Our Structure
We are not a school, but a membership organization of peers. As such, we do not have students and instructors. Instead we focus on learning collaboratively with each other. While we do practice physical conditioning, drills, and structured sparring, our main focus is on theory-crafting; group experimentation on various combat devices discussed in the primary source material.
Are you ready?
If you're ready to learn more about the "free knightly and noble art of combat", then check us out!